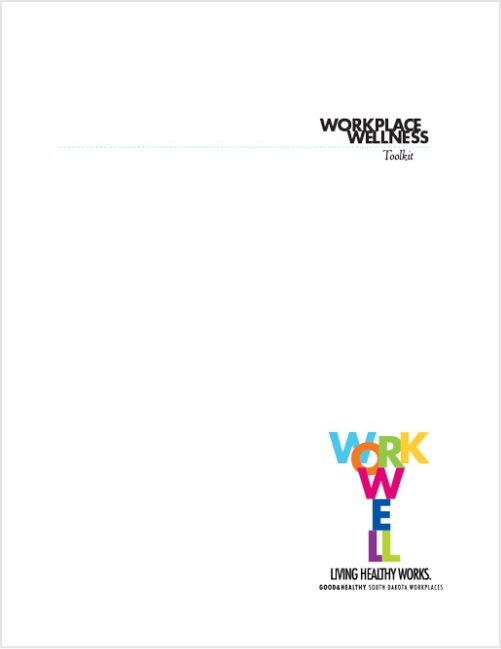 Workplace Wellness Toolkit
Workplace wellness is a growing practice that provides employers and worksites with information to encourage healthy habits and prevent chronic diseases among employees. The South Dakota Department of Health and its partners are pleased to provide the Workplace Wellness toolkit as a resource to help employers promote healthy lifestyles to prevent, reduce and manage chronic disease.
The purpose of the toolkit is to provide resources for South Dakota employers to implement policy and environmental changes that will ultimately improve employee health and affect the company's bottom line.
The toolkit provides information, tools, resources, and guidance to employers interested in establishing or enhancing a workplace wellness program. We are here to provide technical assistance to employers and increase the number of businesses that maintain an active workplace wellness program.