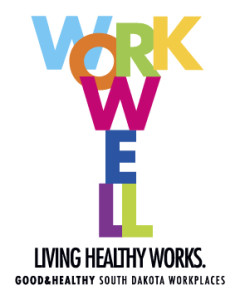 WORKWELL Partnership Summit: Low Stress & Great Success: What if work-life balance isn't the problem?
Highland Conference Center
Mitchell, SD
This event has now passed. Please check back later for more information on future events.
Eliz Greene

Eliz Greene is ridiculously excited about stress. It's her favorite topic to speak about, write about, or discuss in line at the grocery store. Surviving a heart attack at age 35 while seven months pregnant with twins propelled Eliz on a mission to share her story to inspire other busy people to pay attention to their health. She knew she'd been given a second chance at life and a unique perspective for a reason—to show others how to manage stress, find contentment, and lead them on the path to lower stress and great success.
This summit will provide the following education:
What's missing in your wellness program.
Interactive sessions using examples from worksites to demonstrate common workplace stressors and best-practice solutions at the organizational, managerial, and individual levels.
Discuss common workplace policies and programs.
View showcased worksites' environmental and policy changes.
Who should attend:
Human resource professionals
Members of a worksite health promotion committee
Health benefits managers
Health education staff
Occupational nurses
Medical directors
Health promotion coordinators
Building facilities managers
Contact Enid Weiss for more information:
Workplace Wellness Coordinator
818 South Broadway, Suite 110
Watertown, SD 57201
(605) 878-0314
eweiss@midconetwork.com