What is a BCBH Workshop?
Better Choices, Better Health® South Dakota (BCBH) is an interactive workshop offered once a week for 6 weeks. Each session is 2-½ hours long. Trained leaders, many of whom are volunteers and may have a chronic condition themselves, facilitate these non-disease specific workshops. You'll meet others who deal with arthritis, diabetes, heart disease, breathing problems, or multiple chronic conditions.
Who Should Attend?
Anyone looking for better ways to cope with chronic conditions, and to learn how to better care for themselves or a loved one.
What Will I Learn?
Workshops are not designed to help you to learn more about chronic conditions, but rather to learn the skills and tools to better manage those conditions, such as:
Using your mind to manage your symptoms
Communicating with friends, family, and providers
Dealing with anger, depression, and other difficult emotions
Designing and maintaining a healthy eating and exercise plan
Managing pain and fatigue
Goal setting, problem solving, and coping
Relaxing and stress management skills
Appropriate use of medications
What Does it Cost?
Workshops are FREE to attend.
However, if you would like to make a monetary contribution to help support the Better Choices, Better Health® SD program, you may do so HERE or request an invoice form from the workshop leaders.
Workshop Locations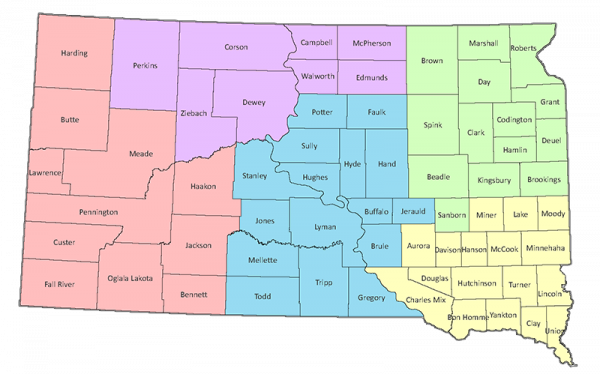 Support Chronic Disease Education
The BCBH program has helped equip more than 200 South Dakotans with tools to manage chronic disease. This program is partially grant-funded and is only possible through the support of sponsors and volunteers. Use the form below to support continued educational outreach that will result in improved quality of life and decreased need for health care services.